How Soon Should You Move to Canada After Your PR is Approved?
Canada is a popular immigration destination for people from all over the world. Its high quality of life, excellent career opportunities, and secure environment make it an ideal place for people from people all over the world to live, work, and permanently settle in the country. Canada has also been globally declared as one of the best countries with context to standard of living and education.
Move to Canada and embrace a life of high quality, abundant career opportunities, and security. Wondering how long does it take to move to Canada and obtain PR? The timeline varies, but understanding the process is crucial. From acquiring Canada PR to the move to Canada with crucial CoPR stage, planning your journey is key. Experience a life-changing journey – move to Canada for a promising future and a welcoming, diverse community.
The maple country also welcomes immigrants through various immigration pathway programs with relatively simple procedures and shorter visa processing times.
Wondering how long does it take to move to Canada after your PR is accepted? The timing varies, influenced by personal commitments and readiness. You will eventually need to relocate to Canada if your overseas Express Entry permanent residency (PR) application has been granted.
Many newly confirmed PRs decide to leave their emigration to move to Canada to finish off their career, education, or family obligations back home. So, how soon after your Express Entry PR application is accepted do you have to relocate to Canada?
After receiving your Confirmation of Permanent Residence (COPR), the most important step is to promptly plan your move to Canada. Time is crucial, as you must arrive before the CoPR document's expiration date. If you've listed dependent family members on your PR application, ensure they accompany you or arrive concurrently. The landing process for all dependents should be completed before the CoPR expiration date. Once in move to Canada, you can check your permanent resident status through the IRCC's web portal.
Many applicants wonder, "how long does it take to move to Canada?" The duration varies, but after obtaining PR, individuals often ponder, "after getting pr in canada what next?" It's essential to be well-prepared and informed about the entire process, including how long to copr.
Read More: Canada student spouse visa rejected
If you listed dependent family members on your PR application, you must arrive before or concurrently with them. Before the CoPR expiration date, all dependent family members must finish the landing process.
Through the IRCC's web portal, you can verify your status as a permanent resident if you are already in Canada.
You will obtain a copy visa in your passport once your application has been processed. The legitimacy of your medical evaluation outcomes will generally determine when the COPR will expire. Results of medical exams are suitable for a year. As a result, if you passed your medical examination in June 2021, the expiration date of your CoPR visa would be June 2022. The CoPR validity (how long to copr) is predicated on the date of your passport; nevertheless, if your passport expires before your medicals.
Therefore, if you underwent a medical examination in June 2021, your CoPR visa would expire in June 2022. Understanding how long to COPR is vital, and it hinges on your passport's expiration date. It's worth noting that if your passport expires before the medical validity, it may affect your CoPR's duration.
After successfully obtaining Canada PR, many individuals wonder, "after getting canada pr how much time to enter?" It's important to plan your relocation promptly and align it with the validity of your CoPR to ensure a smooth transition to your after move to Canada.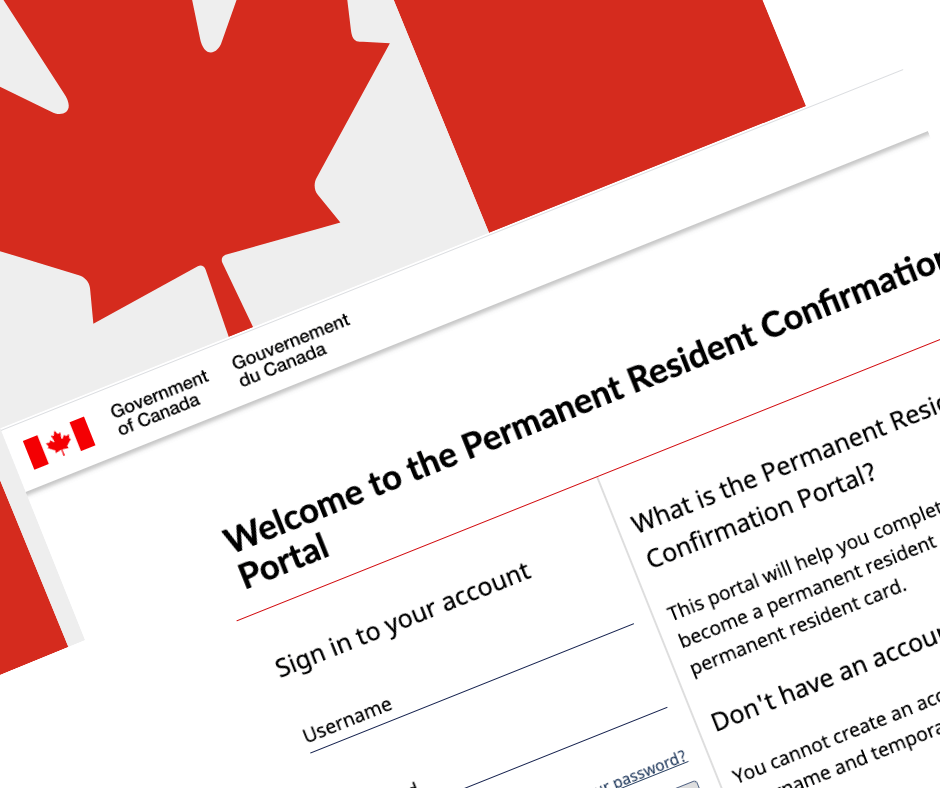 After arriving in Canada, you will acquire permanent residency Canada status and be eligible to apply for a PR card. It is a good idea to apply for your PR card as soon as possible because you must provide proof of your PR status to re-enter Canada. Suppose you are temporarily residing in Canada and do not have an address. In that case, you may want to have your immigration lawyer receive your PR card or arrange to pick it up when it is ready since IRCC does not ship PR cards to addresses outside Canada.
Read More: Proof of work experience express entry
Processing a new PR card can take up to three months. You will need to apply for a PR travel document if you need to travel back to your home country in the interim. When returning to Canada, a PR travel document can be used in place of a PR card. It is a legal document provided by a Canadian visa office overseas.
When the landing procedure is over, you must fulfill your requirements for permanent residency in Canada and be granted permanent residence in Canada. Those entail staying in the country physically for at least 730 days over five years. After completing the landing procedure, if you choose to go back home, ensure you do it in time to fulfill the requirement of spending at least 730 days in Canada.
After getting canada pr how much time to enteris a common query. It's vital to plan your return promptly to align with the residency obligation. The post-PR phase prompts the question, "After getting PR in Canada, what next?" Beyond meeting the residency requirements, individuals often wonder about the next steps in their Canadian journey. Delving into specifics, how long to COPR is a key consideration, and being well-informed ensures a smooth transition into your newfound permanent residency.
This requirement has a few exceptions. For instance, if you live outside of Canada but are traveling with a member of your immediate family who is a Canadian citizen or if you work full-time for a Canadian business. To find out more about how to complete this obligation, go to our Residency Obligations page.
You must prove that you still have the required amount of money during your landing appointment if your application for permanent residence requires you to do so for it to be accepted. If you applied in one calendar year but are landing in the following year, make sure to provide recent bank statements, that you have tracked currency conversion rates to ensure your savings meet the minimal required Canadian dollar equivalency, and that you have also checked the most recent settlement funds levels set by IRCC (needed funds are updated yearly).
For those contemplating, "How long to get Canada PR?" the financial aspect is a pivotal consideration. If your application spans different calendar years, presenting recent bank statements becomes essential. Transform your life and embrace new horizons – make your move to Canada for a brighter future and enriching experiences.
For those contemplating, "How long to get Canada PR?" it's essential to plan for the future, and one crucial step is considering Canadian citizenship. We strongly recommend applying for citizenship at the earliest opportunity, especially if you envision Canada as your permanent home and plan to raise a family here. While citizens enjoy a secure status, it's worth noting that Permanent Residents can sometimes face participation requirements.
We advise you to apply for citizenship as soon as you are qualified to do so if you intend to make Canada your permanent home, especially if you want to raise a family here. While Citizens cannot lose their status, Permanent Residents can participate sometimes.
Read More: Can i extend my pgwp
Ready to Move to Canada
Embarking on the decision to move to Canada signifies an exciting chapter filled with opportunities and cultural richness. Planning your move to Canada involves meticulous considerations, from understanding immigration processes to adapting to the welcoming Canadian lifestyle. As you prepare for your journey, the prospect of move to Canada promises not just geographical relocation but a transformative experience, offering a blend of career growth, quality education, and a diverse community that awaits your arrival.
As soon as you have lived in Canada as a Permanent Resident for three years within five years, including up to one year spent living there before becoming a PR, you are entitled to apply for permanent residency in Canada. Before acquiring PR status, time spent in Canada as a temporary resident counts as half a day.
Ensure you save your original Confirmation of Permanent Residence.
When you're ready to apply for permanent residency in Canada, you'll need your original COPR document. Create an electronic copy, then store the original in a secure location.
Frequently Asked Questions